Hi! I'm Laura Marie Anthony. 

​​​​​​​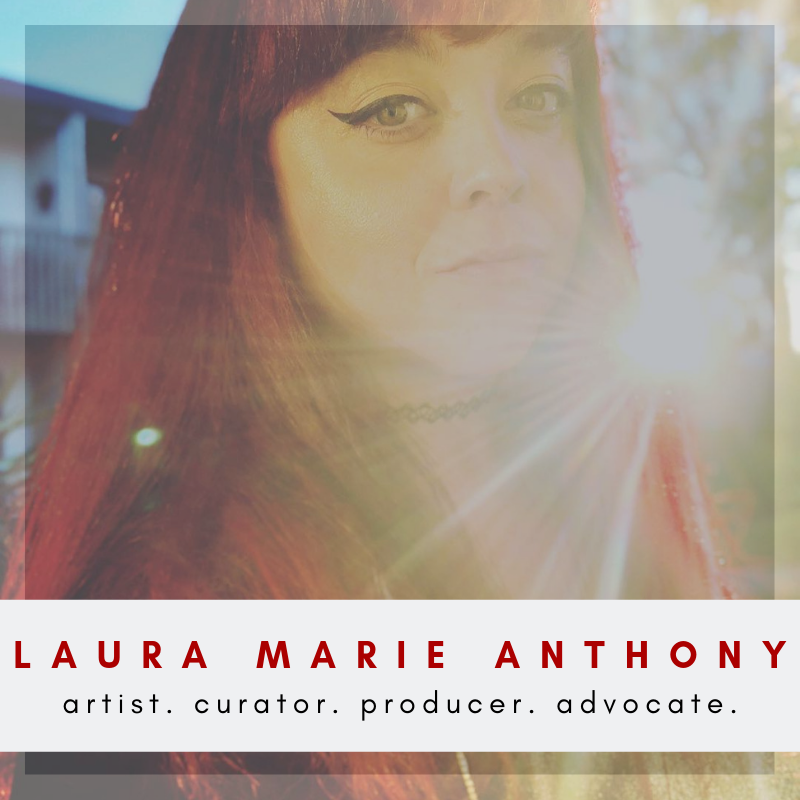 ABOUT ME:

I'm a Sacramento based artist, curator, producer, and advocate with a collective decade of experience, a lifetime of passion, and a heart full of dedication.

After founding Artists of Sacramento in 2015, I never looked back. Arts advocacy is everything to me, and you can learn all about it by visiting this link: 
https://artistsofsacramento.wordpress.com/2018/12/13/letter-from-the-editor/
I've had the honor to participate in many productions, such as the Art and Installation Curator for First Festival 2017 and 2018, Art Curator for Artists of Sacramento's 2015 Open Studios Event at Panama Art Factory, and Co-Curator for Retrograde Collective's Art Salons.

I was an installation artist with M5 Arts for ArtStreet and TBD Fest, as well as an installation artist for Menagerie's Stranger Things Tribute Show. My visual art has been shown at TUBE's Lisa Frank Tribute at Press Club. My collaboration in the short film "Sutro Ruins" was an official selection of the ITSA Film Festival, and my directorial debut film "Coppelius" premiered at Friendship Fever's launch party at Red Museum. I've created numerous music and promotional videos.

Beyond my work in visual art, I've had the honor to manage, book and produce music with Drop Dead Red, AndYes, Coday Anthony, Spacewalker, Dear Saint Anthony, Said the Shotgun, Autumn Sky, Write or Die, and many more.
Please peruse my full work portfolio to see all the magic made with some of the best artists and minds around.

Drop me a line if you want to chat!